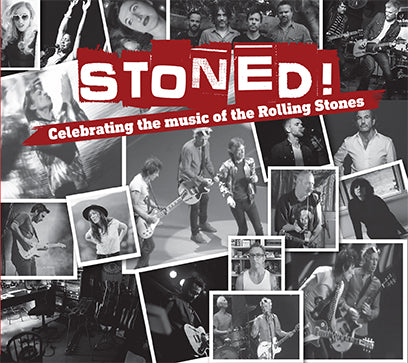 STONED! CELEBRATING THE MUSIC OF THE ROLLING STONES
$14.00
A fantastic Australian tribute to the music of the Rolling Stones featuring some of Melbourne's finest contemporary musicians. Produced by Shane O'Mara at the famous Yikesville Studio.
You can get this limited edition pressing for a SPECIAL PRE-CHRISTMAS PRICE of $20 (inc. postage, Australia only). 
Get in quick, this is our second and final pressing and is strictly limited! 
Track Listing 
1. Under My Thumb - Tracy McNeil
2. Hip Shake - Chris Wilson
3. Hide Your Love - Nick Barker
4. Gimme Shelter - Lisa Miller
5. You Got The Silver - Raised By Eagles
6. I Got The Blues - Linda Bull
7. Factory Girl - Sal Kimber
8. Miss You - Simon Bailey
9. Salt Of The Earth - Dan Lethbridge
10. Silver Train - Nick Barker
11. Little Red Rooster - Loretta Miller
12. Midnight Rambler (Live) - Nick Barker